Pitztal is a valley in the Ötztal Alps in the Austrian region Tyrol. The Pitztal glacier is the highest Austrian ski resort, reaching up to 3,440 m above sea level, which has one huge advantage – you can also ski here even in late April.
We weren't ready for the ski season to end and we certainly didn't feel like putting our skis in the the basement. So we packed our touring-skis and set off. We spent an amazing weekend in the Pitztal valley, which we now know we will repeat next year.
TOP 4 must-do activities
Pitztal is incredibly versatile, and there's so much more to do during your vacation. Activities depend on the season. In summer, you'll be excited about hiking, but today I'm going to write about the winter season. So what are the best winter activities?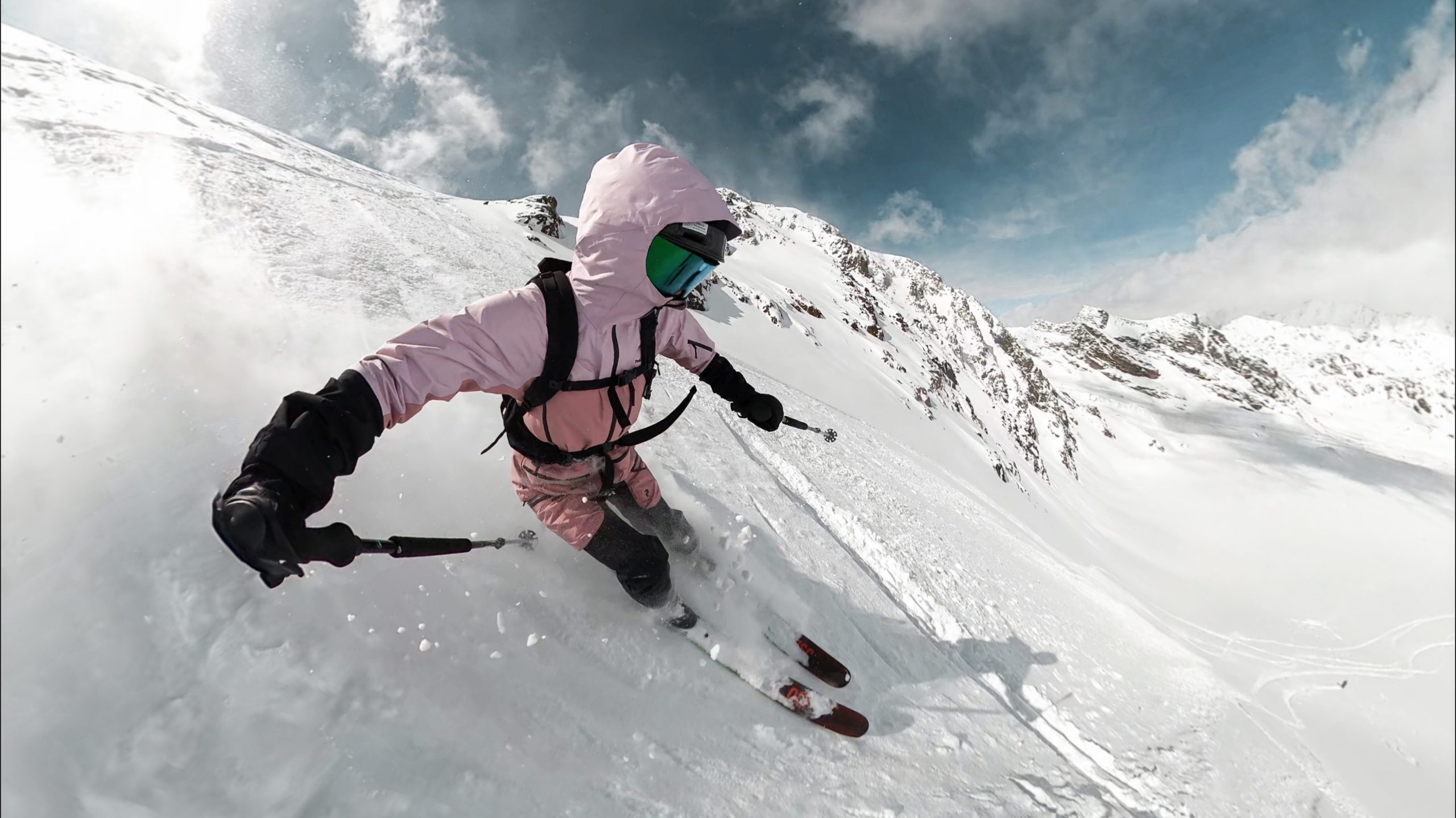 1 Resort skiing
I have to say that there are a lot of Austrian ski resorts that I can compare Pitztal to. I have skied on Kaprun, Hintertux, Sölden or Stubai, but Pitztal was definitely the best. I would say that Pitztal is the smallest of them, however there is far less people and the slopes are better organized. In the Pitztal valley you will find three ski resorts:
Pitztal Glacier
Rifflsee
Hochzeiger
We spent most of our time on the Pitztal Glacier, the base of which is reached by underground train (similar to the one that used to run in Kaprun years ago). From there, there are cable cars going in all directions. And what was so special about skiing on the Pitztal Glacier?
Freeride!
We don't appreciate that corduroy snow so much, because we use touring skis for the resort skiing, and since they're more adapted to the deeper snow, we loved snorkelling through the powder, which was right next to the slopes! In other Austrian resorts you won't enjoy freeride much, because almost every square meter is covered with a slope, so that they can brag about having 470 km of slopes. So if you enjoy freeride skiing, Pitztal is the place to go!
Skiing on the Pitztal glacier has one more great thing. A cable car called Wildspitzbahn will take you to Cafe 3440, which is an architectural gem, a lookout and a restaurant in one. As the name suggests, it's located at 3.440 m above sea level and you will surely agree with me when I say that eating a Knödlsuppe and drinking Aperol at such a height with a view of the Wildspitze is not bad at all! 🙂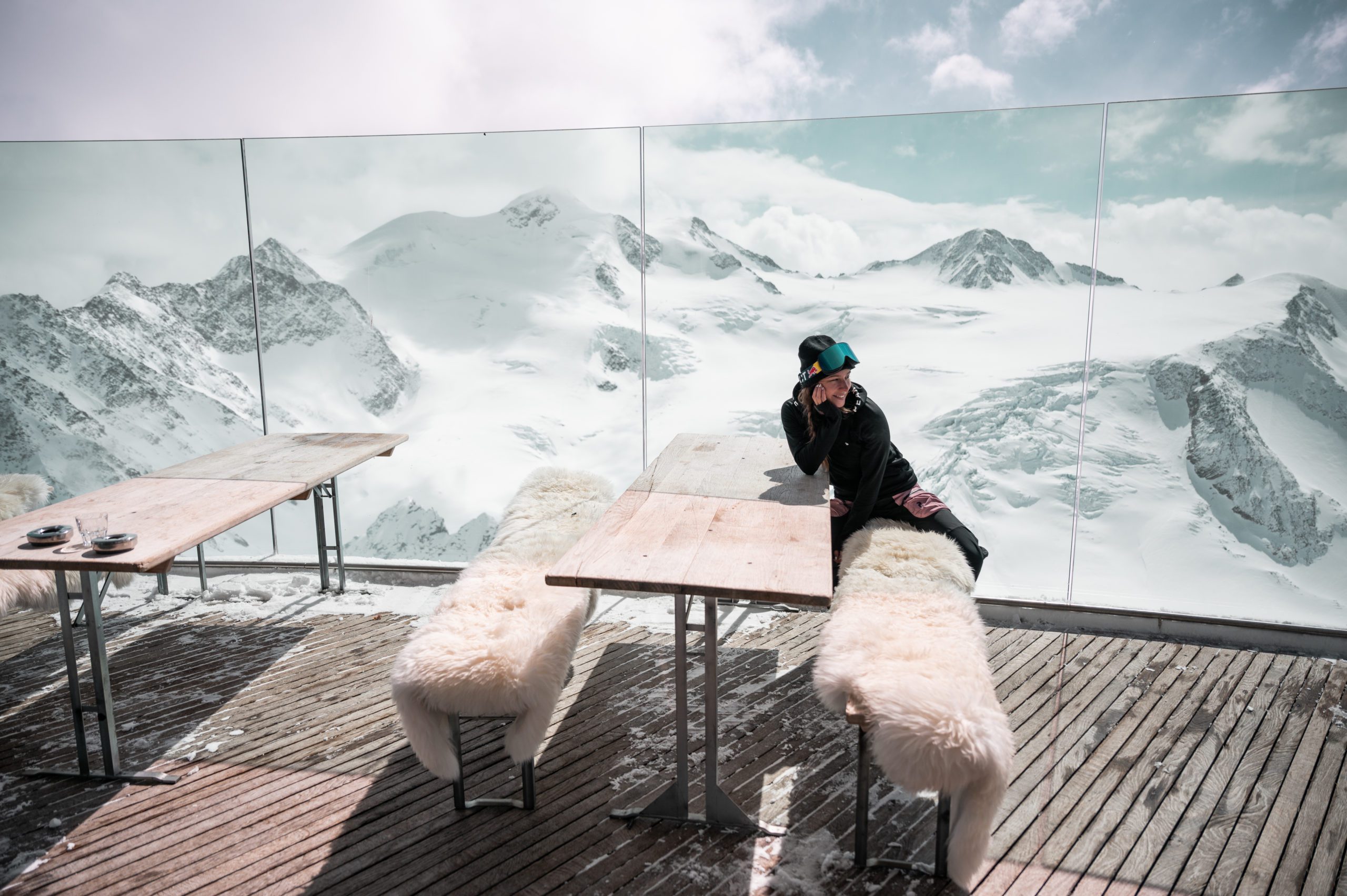 2 Skitour
Pitztal is densely interwoven with skitouring trails, so you can go on a lot of different ones. We had planned to climb the highest mountain Wildspitze (3.770 m), but due to the weather we had to rethink our plans and set out for Linker Fernerkogel (3.277 m). Unfortunately the route is not marked on maps, so I drew it by hand in green. After we reached Bergstation by train, we skied down the hill to the foot of the mountain. There we put on our skins and started climbing through the valley. We climbed to Fernerkogel first by the eastern and then by the northern wall.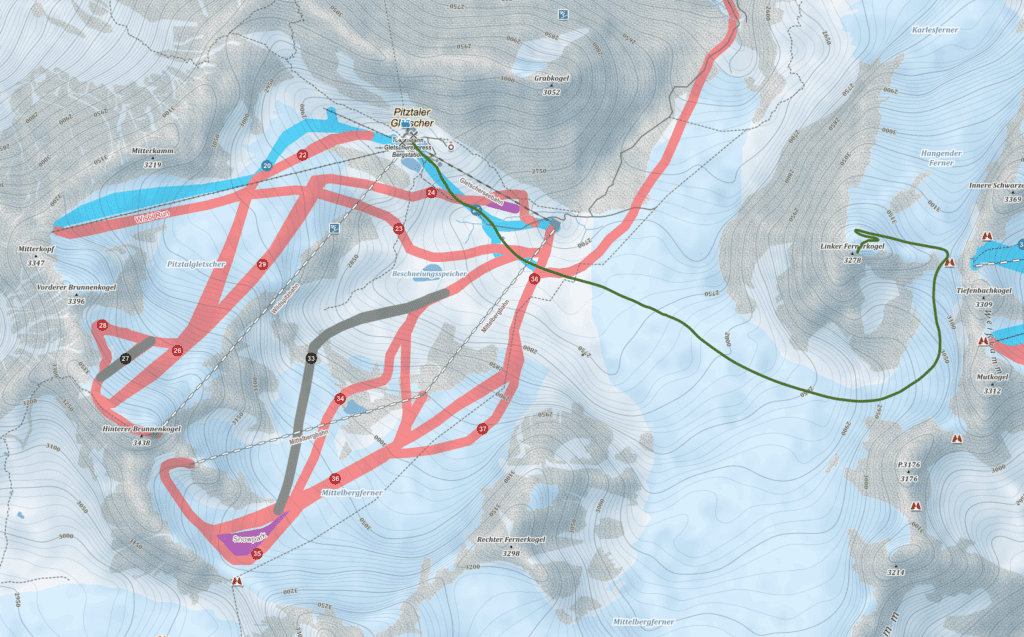 Of course, we had a guide, thanks to which we didn't have to deal with glacier crevasses and avalanches. Without a guide I wouldn't go on a skitour on the glacier, because we simply don't have the experience. If you don't feel like going on your own either, Raphael will be happy to take you! He speaks perfect English and uses on Whatsapp (+43 650 330 9514).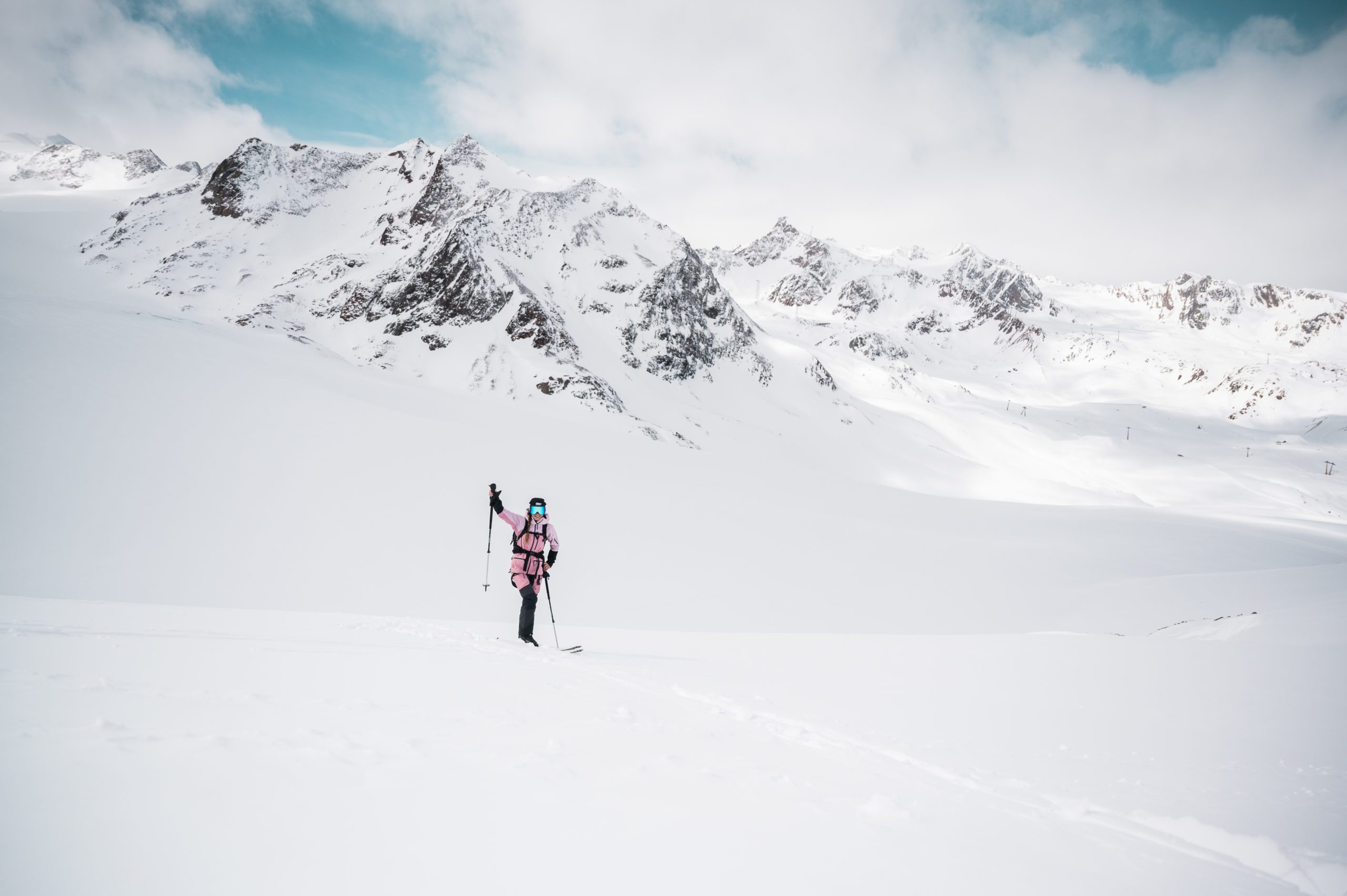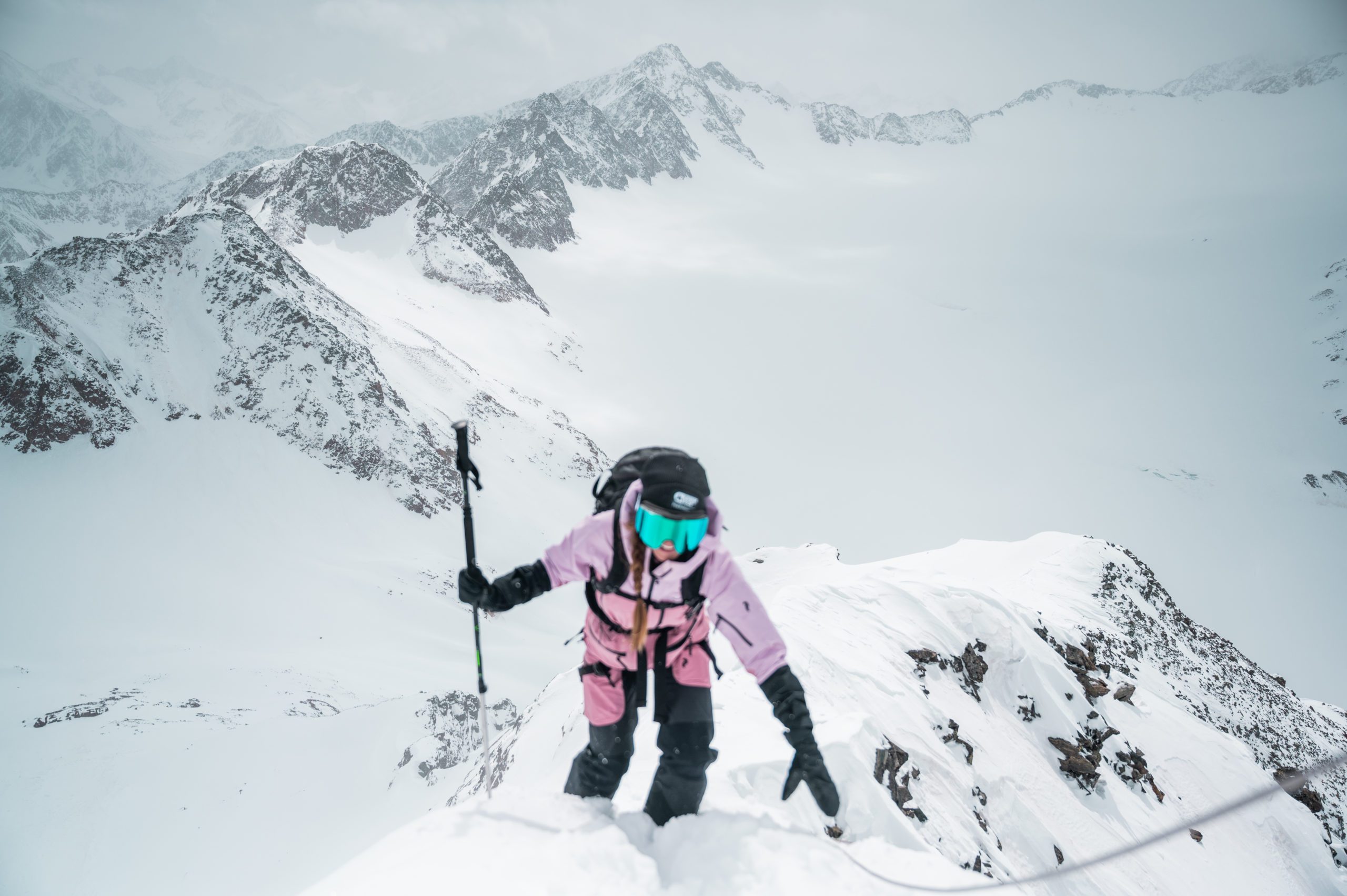 3 Ice cave
The advantage of a mountain guide is not only that you're accompanied by someone experienced. The great thing about a guide is that he knows the mountains like his own shoes and can lead you to places you would never find yourself. Like this glacier cave, hidden under the snow, which without a guide you would miss while descending from Fernerkogel, like a group of ski-alpinists who were just a few meters ahead of us. Our guide stopped in the middle of the hill and waited until we reached him. Then he says: "I have a surprise for you, follow me." and began to slide into a kind of a snow pit. We almost fainted when a huge ice temple opened up in front of us, playing all shades of turquoise!
Raphael told us that in the summer, this cave is usually flooded with water pouring out of the glacier, and so it's inaccessible. Already in April, we had quite a stream of water running under our feet.
The exact location of the ice cave is here.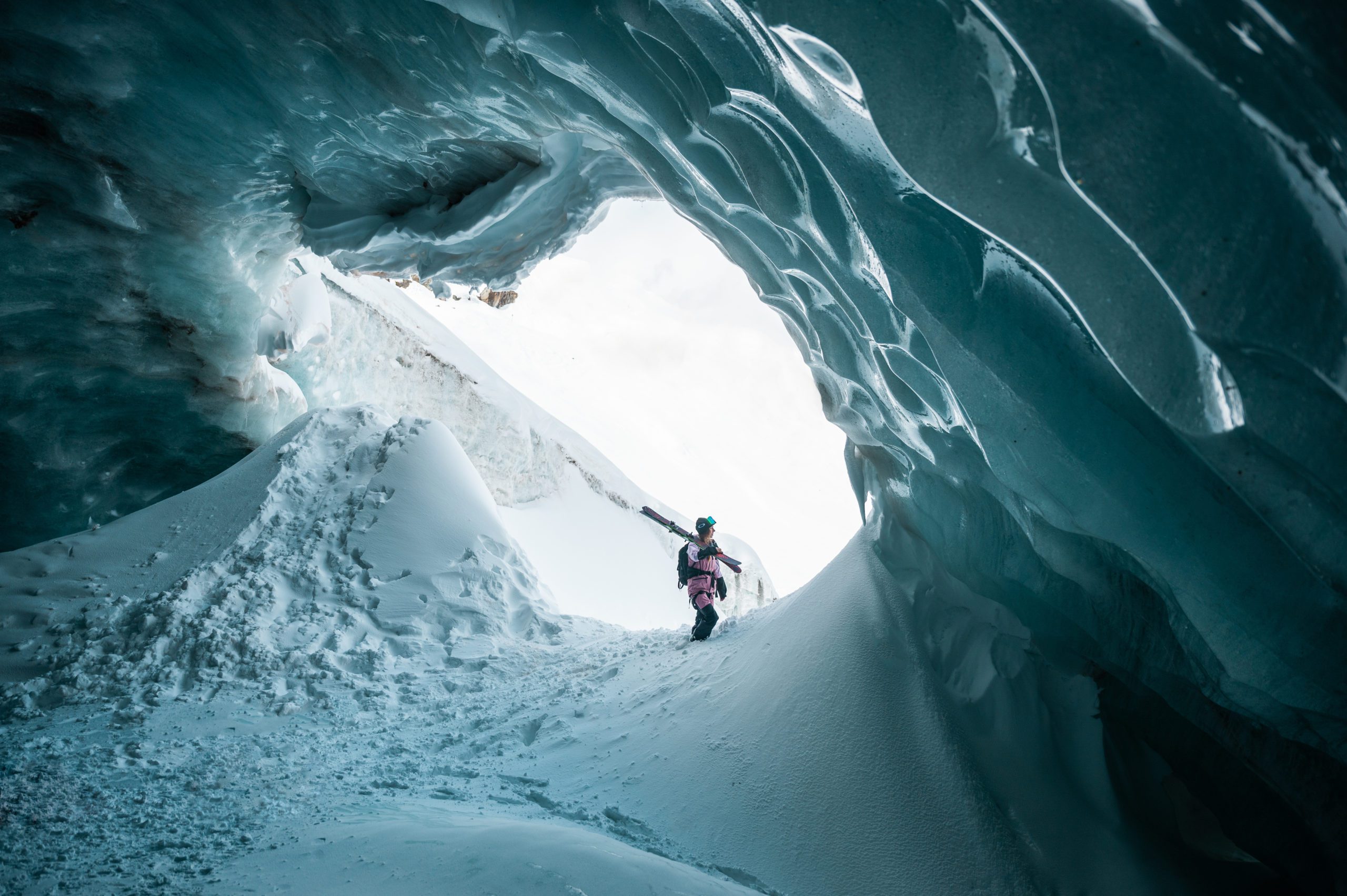 4 Tiroler Steinbockzentrum
Occasionally, the weather doesn't cooperate, so I have one more option for you in case it rains during your vacation 🙂 You can go to the Steinbockzentrum, where in addition to the amazing architecture and design you can check out the Tyrolean ibex. Admission is EUR 8 and the tour takes approximately 30-45 minutes.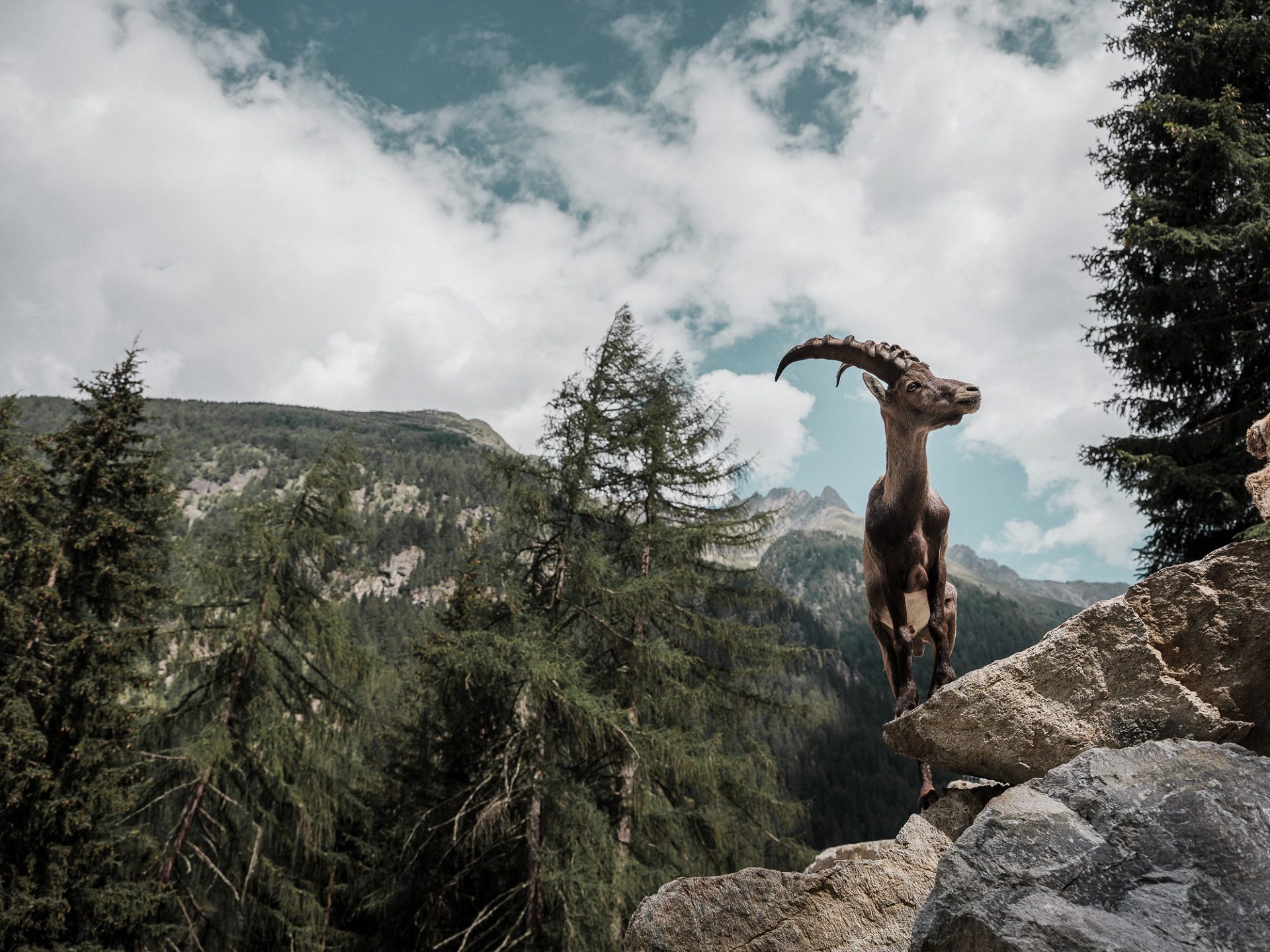 That's all from me! I hope my article helped you plan your holiday in the Pitztal valley. If so, you can drop me a comment or share your experience from Pitztal! 🙂
Cheers,
Eliška